Welcome To
INTEGRITY Property Inspections
Integrity Property Inspections is a Central South Carolina home inspection company owned and operated by Jamil Clark. We are dedicated to providing the best customer service possible to all of our clients, whether they are repeat customers or first-time homebuyers. When it comes to your home, we understand all of its components from the ground up and would love to help you maintain and enjoy it for years to come.
Serving Central South Carolina
We proudly serve Columbia, Blythewood, Lexington, Irmo, Elgin and surrounding areas.
Complete Property Inspections
We offer a wide range of inspection services for sellers, buyers and realtors.
Certified InterNACHI Inspector
Jamil is InterNACHI Certified and has completed over 1000 inspections.
What People Are Saying About Us
Our PROMISE to You
We have been "Inspecting with Integrity" since 2010 and have built our business on a foundation of honesty and unwavering moral values. We will never put our personal interests ahead of our customers' needs. We understand that buying a new home is a major responsibility to be taken seriously, and we want you to be comfortable making the big decisions. Join us during the inspection and see that we offer complete transparency, always keeping your needs in the front of our mind.
Jamil Clark
Integrity Property Inspections LLC
RBI 2773
HOW SPECTORA HOME INSPECTION REPORTS HELP REAL ESTATE AGENTS!
Rather than old-fashioned paper reports, we use Spectora, a next-generation home inspection reporting platform. With Spectora, we can quickly generate comprehensive visual inspection reports. Our reports incorporate images, supporting documentation, and a multi-part design and summary that makes it easy for you and your clients to understand the condition of your home.
THE REPAIR REQUEST BUILDER: STREAMLINING REPAIR REQUESTS!
The integrated Repair Request Builder in our Spectora reports makes it easy for agents to request concessions or repairs, based on the findings.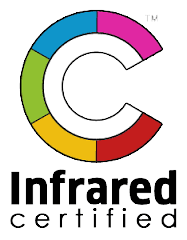 Scheduling to Meet Your Needs
For the convenience of our clients' busy schedules we conduct our services 7 days a week with evening appointments available. Request an Inspection from Integrity Property Inspections today.