JAMIL CLARK
An Experienced Home Inspection Professional
Jamil Clark, owner and operator of Integrity Property Inspections LLC., has been professionally inspecting homes and properties for seven years. Since starting his business in 2010, Jamil has completed over 1000 home inspections for satisfied customers living in South Carolina. He began inspecting homes after working previously as both a contractor and an electrician. His background in construction has given him a complete understanding of a home's components, and his eye for detail allows him to quickly notice damage or defects during the inspections he performs.
Licenses
Jamil is a proud member of InterNACHI as well as a Certified Professional Inspector (CPI). As an InterNACHI member, he has received the home inspection industry's best available training and resources. In addition to this membership and certification, he currently holds the following three licenses:
South Carolina Licensed Home Inspector
South Carolina Licensed General Contractor
South Carolina Licensed Journeyman Electrician
FAA Licensed Drone Pilot
InterNACHI Thermal Imaging Certified
NACA Certified Inspector
Accuracy  |  Honesty  |  Integrity
Jamil named his business Integrity Property Inspections so that his clients always know what kind of service they can expect from him. Both during the inspection or anytime after the report has been issued, Jamil welcomes his clients to ask questions, and he enjoys explaining his findings in a clear, objective manner that everyone can understand.  He knows that this can be a stressful and overwhelming time for homebuyers, and Jamil has dedicated the past seven years to easing this experience for his fellow Central South Carolina community members. He truly appreciates the trust that you are putting into his hands by choosing him for your home inspection.
SEE WHAT OUR CLIENTS ARE SAYING!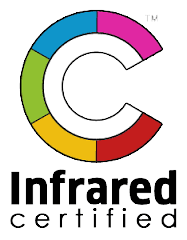 Scheduling to Meet Your Needs
For the convenience of our clients' busy schedules we conduct our services 7 days a week with evening appointments available. Request an Inspection from Integrity Property Inspections today.